By:
Maggie Marshall
| Posted in:
Connection with Nature
,
Connection with Self
|
Thursday, Apr 20, 2017 - 4:18pm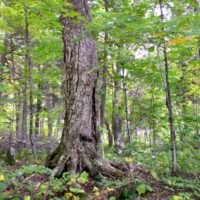 I was standing with my favorite tree one day and suddenly wondered:
Would I feel more connected if I actually used my body to connect with nature.  I know that trees give off oxygen for us to breathe and we give carbon dioxide to them.  I know this reciprocal relationship on an intellectual level.
But what if I opened my senses and consciously breathed with the trees?  So, leaning against the tree, I asked (more…)