By:
Maggie Marshall
| Posted in:
Connection with Nature
|
Friday, Nov 20, 2015 - 3:36pm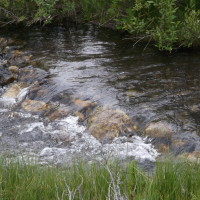 I wonder how a stream feels when it is going with the flow.  I imagine it depends on what type of stream it is, what type of landscape it is flowing through.  I suppose we feel the same.
If I was stream, what kind of route would I prefer to take? I think it would be a mountain stream, tumbling over rocks that sing to me, swirling in pools of lively, dancing water, greeting all the little creatures there as I pass by. When I slow into quiet pools to rest, I speak with fish and insects and other dwellers or visitors. I languish with the (more…)